Know, how to find your niche for blogging? how to find the category, topic to start your blog
Blogging is about writing. Bloggers are storytellers. They know very well about how to produce engaging content.
The major skill of a perfect blogger is to produce amazing content to keep his audience engaged.
If you love to write and know how to share the content with the audience then the half of the work is done.
Other skills like SEO, content marketing etc., occupies balance 50% of work. So, a blogger should be a good writer.
Ok, then comes a huge question., about what should you write, there are plenty of categories and niches available.
So, In this post, we discuss How to find your niche to start blogging?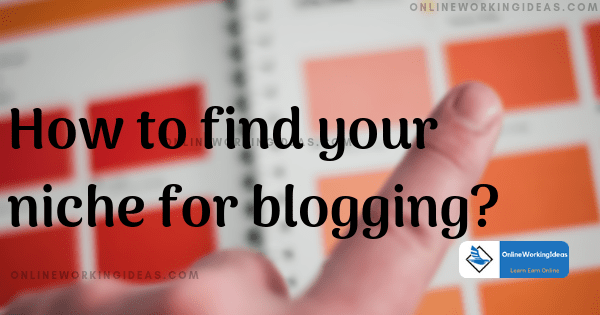 How to find a niche for blogging?
Usually, bloggers write about what they love, they write about their passion.
They share about their travel, their experiences, stories etc.,
Below is an example blog of a travel blogger Lakshmi from India.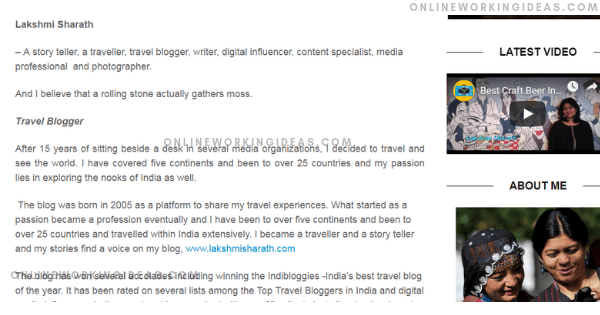 She loves to travel and meet different kinds of peoples all around the world. It is her passion.
She shares her experiences thru her blog lakshmisharath.com
Her blog won the number of awards and she is rated as top influencers in the country several times.
But, do passion and interest only enough to start a blog?
Yes it is, but
Bloggers write whatever they like, but they make money only if the content produced by them is profitable.
They make money only if there are visitors for their niche (travel), there should be peoples who are searching on that topic.
The income of the blogger varies according to the niche of their blog.
For example, With the same number of visitors to the blog per month, the income of a food blogger differ from the income of a finance blogger.
1000 visitors per day generate different incomes for a food blog and a review blog.
So, apart from the passion, the niche a blogger choose plays a vital role in the income he produces from that blog.
So, choosing a niche for blogging is one of the important factors in making money from blogging.
Improper niche selection leads to low traffic and low-income generation.
So, a blogger should take care while choosing a niche for his new blog and obviously, there are ways to find a perfect niche.
What is a niche blogging?
Before getting into the topic, one should know, what is a niche blogging?
Niche blogging is the process of creating a blog or website around a selected (topic) niche market. The niche website contains all details and information about the selected niche.
The idea of niche blogging is to earn income from the visitors thru monetizing and promoting the affiliate products.
Some Examples of Niche websites are,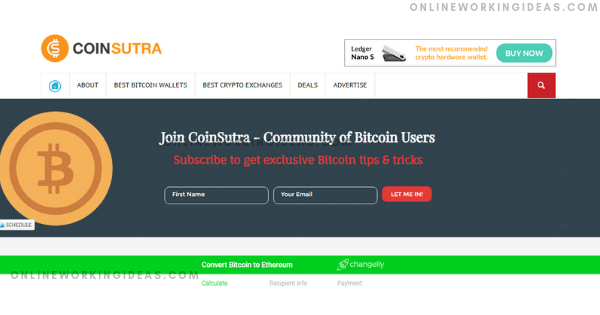 Coinsutra.com is one of the examples of niche sites, This site is about cryptocurrency and bitcoin. Here you will find all the details about bitcoins, best bitcoin wallets etc.,
---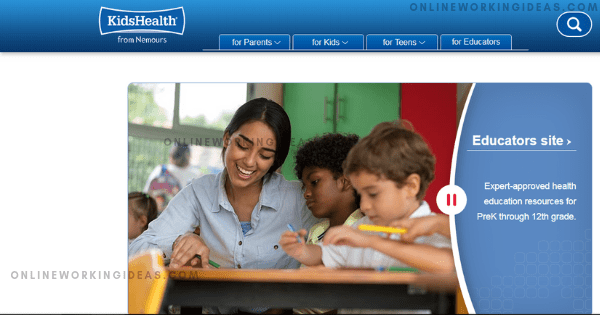 Kids.org site speaks about kids health. You can explore and find all the details on children's health issues and remedies.
---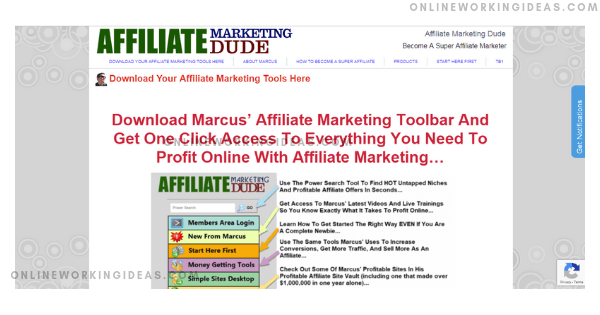 Here, you will get pieces of information on affiliate marketing tools and tutorials.
---
The idea is, you have to create a website around a specific topic like above.
Now, I assume you have got an idea about what is a niche blogging.
By applying some basic steps we can choose a better niche to start blogging.
Basic steps to choose the niche for blogging
Before you select any niche, you should keep in mind that,
Blogging is 75% writing and expressing your thoughts to the visitors with information which you knew.
And the balance 25% covers other factors like promotion. So, you should be good at writing.
An old English proverb says, "To be good at writing, you have to read a lot".
Ok, let us dive into the topic,
1. Write down the topics which you are interested in.
First, write down all the niches you knew and interested in.
For example, I am interested in money making ways, films, Spicy recipes, music, and many others.
Nowadays, bitcoin is trending well and it's also one of the niches, but remember, choose an evergreen topic, not a seasonal one.
Think of, whether its possible to write more blog posts approximately 50 nos, around the niche you choose.
For instance, it's easy for me to write posts on online money making comparing to kids health issues. So, I prefer to select online money making a niche.
But if you are from the medical background you may write easily about health topics.
2. Choose the topic which has a Profitable market.
Among the written topics, do some research to select the niche, which has a profitable market.
Use google trends and keyword planner to find the most searchable words and trending search terms.
For example below snapshot shows there is a huge search volume for personal loans, which is a good sign to select.
But it has high competition too.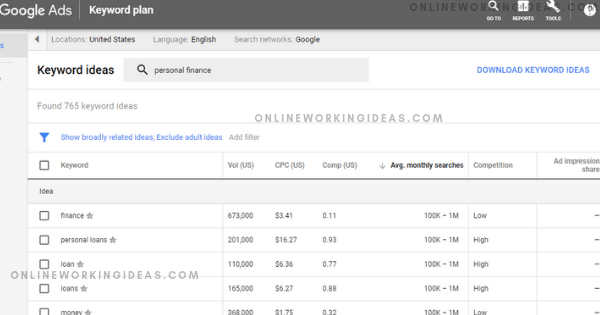 Google provides these tools for free on signup.
Paid tools like Moz, semrush, ahref etc., are also available in the market to do the keyword research like,
You can sign up for 30 days trial on above-paid tools and do your research on keywords. My suggestion is, as a newbie, you can utilize google keyword planner for free.
3. Do some research on topics you cover
After exploring keyword research, check for the availability of sample sites on the same niche,
If you decide finance and personal loans as your niche, then google for a personal loan and check for any sample websites are available.
If you found low search volume and the least number of websites, its better to avoid the niche.
check for the facebook fan pages for the niche.
Search for the facebook group for the niche, Usually, the best niche will have a facebook group and fan pages with more likes.
And also, while deciding you need to consider the availability of affiliate programs, proven methods, and competitors also.
You can also explore Google, Amazon, eBay, Alibaba best sellers for selection of niche.
So, Those are some of the basic steps you can take to find the niche for your new blog.
Now it's your turn,
what do you think about the post? Did you find my information useful?
Or maybe you have a query about something you read from this post.
let me know by leaving a comment below right now.