Learn about the website and how to make it for free.
The first and foremost thing, a beginner blogger must know is, the best domain and hosting service provider to maintain a good platform with the viewers.
When you have decided to start blogging, the first thing you need is a website with a domain name and hosting space.
So, let us see about the website, domain, hosting and how to create it for free in this post.
Below is a simple definition for a website,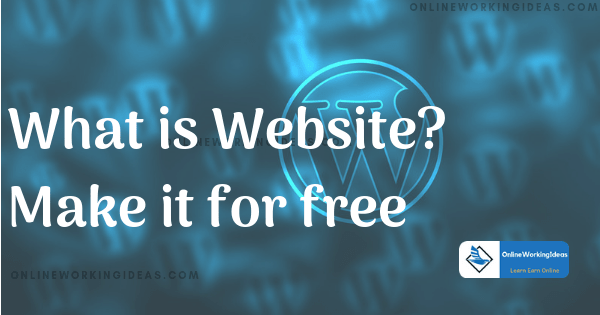 What is Website?
A website is a collection of web pages filled with contents related to each other. Usually, each website has a unique name connected to the web server.
For instance, onlineworkingideas.com is a website with many web pages related to earning money online subject.
Domain name (onlineworkingideas.com) is a unique name of the website. The webmaster has to register with the service provider to purchase a domain name for his website.
Hosting is the space you needed to store your website content. Every webmaster requires space to their website based on the amount of content he needs to store (publish).
Some of the best domain and hosting service providers as of 2023 are
For example,

The hosting charges in HostGator -A starter plan costs around 3$ per month, which includes a single domain(free), with 10gb free space provided with 5 email addresses.
The cost of the domain name is based on its brand value and its availability. Usually, your domain name should be related to the content of your website.
Apart from the paid one, resources for free websites are also available. Yes, you can also create a website for free.
Free best blogging platforms are available, where a beginner blogger can learn to write content and publish it to the world wide web.
The difference between the free and paid websites is as below,
Usually, the data storage on the free hosting website is limited. It's better to start with a free website. But it is not advisable for future expansion.
Since the hosting provider controls the website, you won't have control over advertisements to publish. The hosting provider will take all decisions.
If you choose a free website, the domain name of the free website is like yourname.domine.com, for example, blogtecchy.blogspot.com or blogtecchy.weebly.com.
Most of the clients won't prefer you for their business, and they won't consider you as a serious in business due to your free website.
And finally, the hosting provider is the owner of the website and hence you can't expect good customer service.
But, I prefer a paid website, since it ensures your commitment to the blogging profession and provides full ownership.
How to Select the Best Free Blogging Platform?
When you decided to start a blog and make money from it, then your first step is to select the best free blogging platform to write your content. So, here we discuss about it.
Blogs can be created on a free platform or you can purchase a domain and host for blogging.
If the purpose of blogging is commercial, to make money from it, then it is best to purchase a domain and host for blogging. The reason is, in free platforms, there are some restrictions comparing to the purchased platform.
If you are new to blogging then I suggest to start blogging on the free platform, learn content writing, learn to find audiences and to generate traffic, learn all SEO skills needed.
After you get confidence and experience move on to purchase a domain and host, implement the learned skills and make money.
---
Here are the top 5 free blogging platforms in 2023:
3 Wix.com
---
1.Blogger.com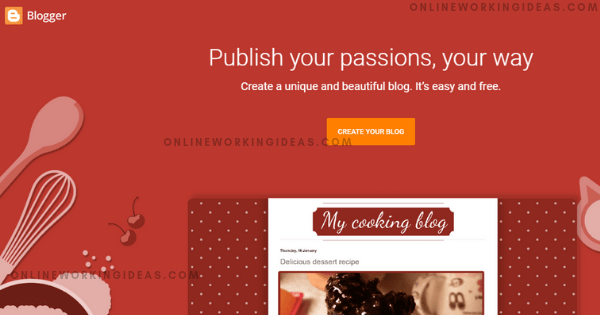 Blogger is one of the free blog publishing service, owned by Google (acquired in February 2003 from Pyra labs) where users can post and edit their blogs.
Blogger also launched its mobile application for users. The main advantage of the blogger is, its owned by Google, so you always get a good exposure on the internet.
Pros:
1. Get good exposure on the internet, since owned by Google.
2. User-friendly platform for beginners. It's highly recommended for newbies.
3. Easy to monetize with google ads comparing to other free sites.
Cons:
1.Limited themes and tools for blogging.
2.Wordpress.com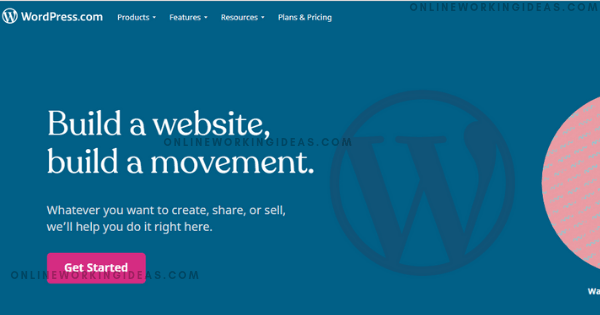 WordPress is an Internet hosting service provider. You can signup for a free account to build your website.
More features are available only for Purchased version. WordPress is also a content management system for web service.
Pros:
1. No site setup is required.
2. Available for more number of themes.
Cons:
1. Limited features for the free version.
2. Monetizing is not possible.
3.Wix.com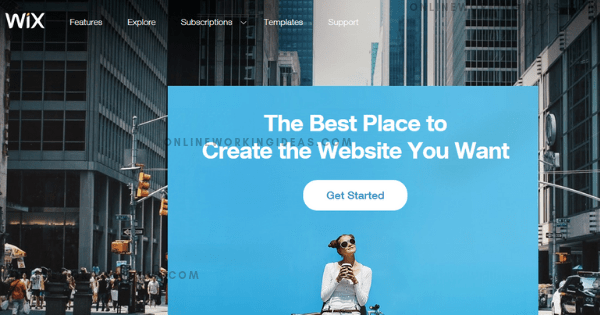 Wix is another platform where you can build a free website.
The platform is user-friendly to build a website instantly using simple drag and drop tools. It has good customer care with email and phone support.
Pros:
1. User-friendly tools to built site instantly.
2. Available for more number of themes.
Cons:
1. Limited features for the free version.
2. Modifying the installed template is difficult.
4.Medium.com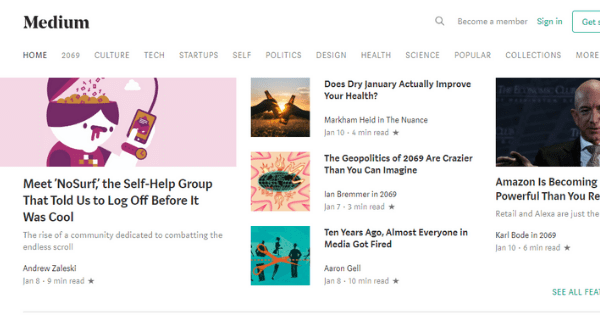 Medium was founded by Twitter co-founder and former CEO Evan Williams.
It is also one of the free publishing platforms. Medium.com allows from amateur blogger to experienced professional blogger to publish their content on their website.

Pros:
1. It's a platform, where you can publish your article immediately after signup.
2. Exposure of your articles to more number of audiences.
3. Don't need to build a website.
Cons:
1. YourAudiences are owned by the medium.com.
2. Monetising is not possible.
5.Weebly.com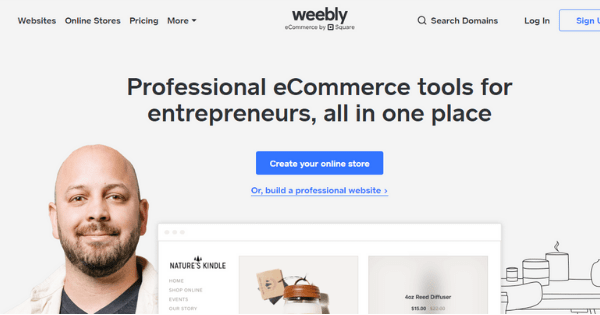 Weebly is a web hosting service provider, where you can also get a free version of a website.
You can make your website in 10 minutes using their drag and drop features. Weebly is also one of the good customer service providers.
Pros:
1. Build your site instantly.
2. Available for more number of themes.
Cons:
1. Limited features for the free version.
2. Modifying the installed template is difficult.
So, from the above list, you can choose your free blogging service provider and start your blogging. I believe now you knew "How to Select the Best Free Blogging Platform"?
These are some of the basic information a beginner should be aware before getting into the blogging journey.
Personally, I suggest a beginner bloggers to create a free account in blogger or WordPress. And start to write the post and publish it.
By doing so, you will become familiar with writing an error-free article and other factors of writing and SEO skills.
After you are done with some articles and publishing on free platforms, you buy your own website for blogging to make money from it.
Now it's your turn,
Hey, what do you think about the post? Did you find my information useful?
I believe, provided information, solved your query.
If you have any query feel free to comment below and share it.