Know, How To Make Money Online Step by Step here.
Welcome to onlineworkingideas.com. Here we speak about how to earn money from online.
We have provided information on some genuine methods to make money from the internet.
Onlineworkingideas recommends earning money online by using three trustable methods
In our blog, we have posts related to blogging, affiliate marketing, and freelancing. You can use this blog to learn the methods of money making.
In this Page, I have suggested the sequence of reading the posts on each method category.
You can implement step by step by reading this post.
If you read the posts in these order sequence, it is easy to understand the whole process.
We recommend reading "Basics of online money making" pages mentioned below before you dive into learning.
This is not a necessity, but a suggestion to follow for better understanding the whole concept to learn easily and earn money online.
Click on the method below to learn step by step.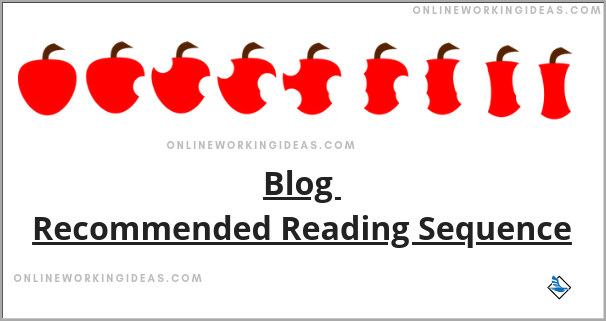 First – Know the Basics of Online Money Making
Below are very basic topics (not advanced SEO). In these posts you find information overall how to do it. 
Soon you can find detailed information ( advanced SEO ) in our blog. So you bookmark the blog and wait for the posts soon.
I update the post regularly so that my readers will get updated information as of today.
Method 1 -Blogging
Method 2 -Affiliate Marketing
Method 3 -Freelancing