Know, how to monetize your blog to earn a handful income month by month in 202

3

So, you have created your website, completed your blog posts, did SEO., and what next? How to monetize your blog

Now, its time to monetize it and make some money.

Do you know how much Pat Flynn earn every day from his blog "smart passive income"?

It's around 150,000 $(approx) Source

Yep! not a joke, really,

If you have doubt you can search google or just visit his site to get the report.

He displays his blogs income report every month to motivate other bloggers.

Pat Flynn knew well on how to convert the traffic on his blog into money.

I suggest you take a look at his blog and his monetizing techniques to get an idea.

As we already discussed, making money with blogs done step by step as below
Gain traffic to the website, and finally
Monetize and make money.
Ok, now, we are in the final step of the process, making money with monetization,
Letus do it perfectly.
---
How to monetize your blog and make money?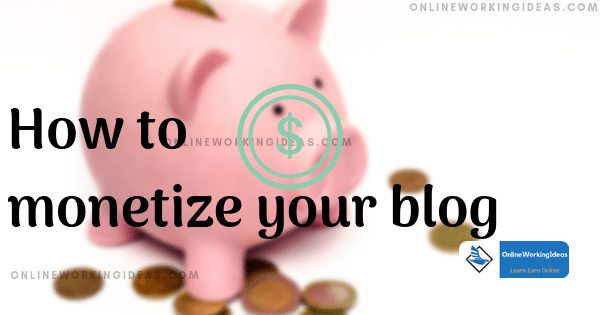 We can build a website to make it earn by many methods, but
One of the best ways to earn money from a website is by this strategy,
1. Produce useful and valuable content on the website
2. Make people visit your website
3. Monetize it and make money
What is Monetization of a website?
Monetization of a website is the process of making money from it.
If you make your website to generate income for you, it is known as monetization.
What are the methods of monetizing ? or How do websites make money?
Monetizing is done by several methods, they are
1 Earn by advertisements
2 Earn commission by selling affiliate products
3 Selling your advertisement spaces to someone
4 Selling your own products
these are the methods most of the people use to monetize their website. Let's discuss one by one in detail.
---
1. Earn by Advertisements
People usually search the internet to find the solution for their query, you provide answers to their query and make them visit your website.
Then you show the advertisement on your blog and earn money from it
You will earn when people watch and click on the advertisements.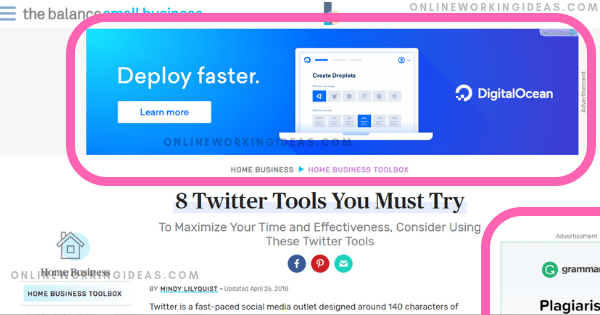 There are two types of advertisements, that is CPC/PPC and CPM.
CPC stands for Cost per click (pay per click) ads which are placed as banners on the websites. When a reader clicks on the ad, you are getting paid for that click.
Another type is CPM which stands for Cost Per 1000 Impressions, you will be paid by the number of impressions on your ad, they don't need to click it to generate income.
But usually, earnings from CPM ads are very low, it's approximately around 0.000$ for 1000 impressions
The earnings from the ads depend on factors like,
What niche your blog is about?
Which country the traffic is from?
Ad placements, ad types, and
the number of hits your blog receives. (traffic)
advertisements CPC rate vary for different niches, based on these factors, the advertiser calculates and pay you.
Below, take a look at someone's sample income report from Google Adsense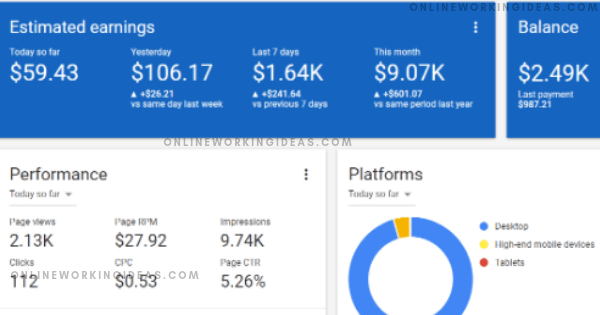 So, a blogger should decide the niche and target country for traffic, before he starts blogging.
Some of the best PPC advertisers
Google Adsense
Media.net
Skimlinks
Amazon Ads
Viglink
Their advertising policy differs to each other, and they are safe and legitimate.
2. Earn commission on Affiliate products
Affiliate commissions are another way to earn from the website.
On some websites, you might have seen like this,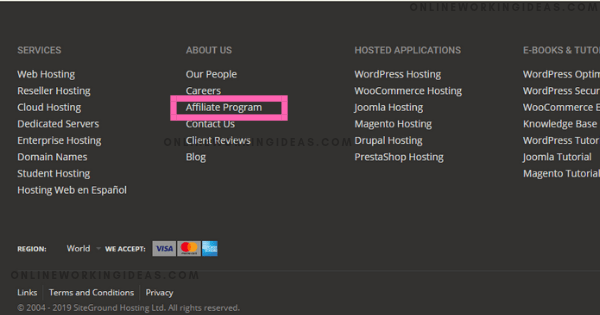 This is nothing but the menu to register as an affiliate marketer for the company.
If anyone knew digital marketing, they can enroll sign up and earn commissions on each sale.
Bloggers provide reviews about some products on their blog and recommend to buy products.
Nowadays people (vlogger)use video marketing like youtube for reviewing the product and earn from the sale.
If a reader buys the product/sign up, or provide Credit Card/email information then blogger receives small commissions for that.
Affiliate commission percentage differ from product to product, based on the market value. Anybody can signup for the affiliate program, recommend a product, sale and make money.
Below is an example of a typical affiliate blog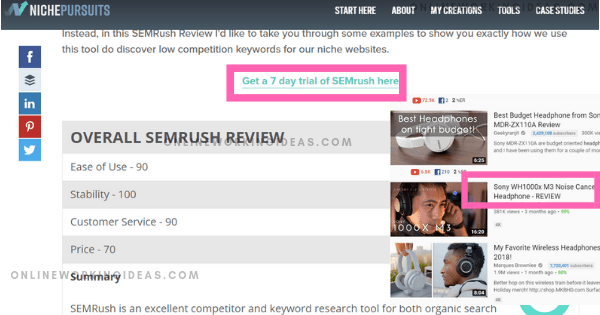 We all knew Amazon is one of the huge company.
But it also huge for its monthly affiliate sales.
Bloggers and marketers signup on Amazon affiliate program and promote it for commision.
3. Earn by Selling your advertisement space
If your blog or website has huge traffic, then there is a possibility to sell that space.
Yes, you can sell the space on the website to other persons to post their advertisements or affiliate links on your website.
You can see some website have menus like "advertise with us", "for advertisement contact" and so on.
People contact them to advertise their products for sale or for impressions.
You can also do the same to earn income.
In this method, you don't need any skill, just sell your blog's ad space for some bucks and earn monthly.
Sample blog: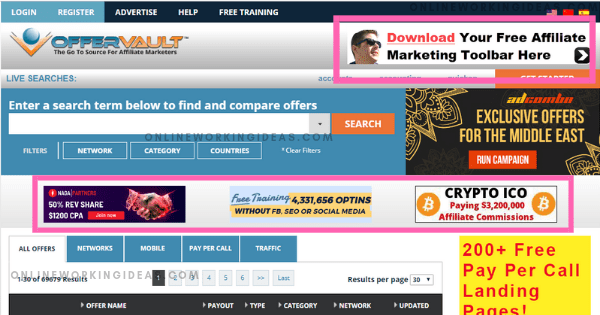 4. Earn By Selling your own products
After earning trust from the readers, you can also sell your own products to them.
But for this, you need to have more experience so that your readers will trust you to make a sell.
For instance,
If your website is 4 years old and has monthly around 1 million visitors (Here why I am mentioning old is that the readers have a trust in you).
If you recommend your own ebook on "How to?" or recommend a study course, they will trust you and you make a sale.
Need to earn a good reputation for doing like this and earn income. Here your brand value will make your sale.
Sample blog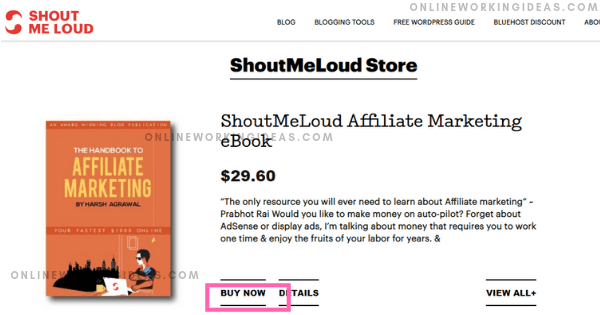 So, these are some of the successful methods to monetize a blog and make money.
Nowadays, podcasts are trending and some marketers use it for monetization.
I will check for the current updates and alter this post accordingly.
Apply any one of these methods and start earning.
Happy earnings.
---
Hey, what do you think about the post? Did you find my information useful?
I believe, provided information, solve your query.
If you have any query feel free to comment below and share it.