About Onlineworkingideas
Meet Md.haneef – Blogger / Mechanical Engineer
Welcome to onlineworkingideas.com, find the best sources to learn and generate passive income with this blog.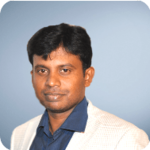 A mechanical engineer by profession, I surfed the internet a lot to find solutions to make money online and for some other basic day to day needs.
Sometimes I went thru some blogs and posts which inspired me a lot and made me a blogger.
Then I started blogging and found it was very heart-full and satisfying by sharing the useful pieces of information with you.
I am passionate about making money online, CPA marketing and affiliate marketing. I love to share my knowledge.
Why I built this website onlineworkingideas.com
I have more than 10 blogs and affiliate sites like onlineworkingideas. But Onlineworkingideas.com is built for the people who want to earn money from online.
The blog is designed in such a way that everybody can understand and learn the process easily step by step.
Our website helps the people who,
► Are struggling to make money from online, with zero experience.
► Need to work from (home)wherever or whenever they wish.
► Are willing to generate an additional side income to fulfill their day-to-day needs.
► Are expecting to earn extra cash to pursue their life with travel.
The main intention of this blog to make you earn money from online.
Vision: Making people financially independent and helping to fulfill their life dreams.
Our Mission: Providing valuable, trustable and friendly methods of online income generating techniques.
Our core values include Integrity, Trustworthy, Inspiration, Success, and Creativity.
Subscribe for the Updates:
You can be always in touch with us by subscribing our newsletter.
Its free to subscribe and we keep your details private.
So, why wait?
Subscribe us for the newsletter,
Email: support@onlineworkingideas (dot) com
Happy Learning.
haneef