Know, how you can generate new blog post ideas for your website, how to come up with blog post ideas ?
At some point in time, a new blogger will face a block on their mind to generate new posts on their websites.how to come up with blog post ideas
While starting a new blog, you may be flooded with many post ideas to publish. But after a few days, you find it difficult to about what to write. You can see that your ideas flow started to slow.
Most of the new bloggers would have gone thru this process. So, I thought to share some of my ideas on "How To Come Up With New Blog Post Ideas"?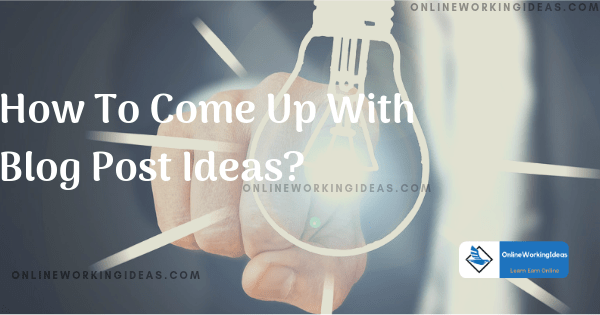 How To Come Up With Blog Post Ideas?
Let us see some of the free tools and websites from which we can find and generate new blog post ideas for the blog.
By using these tools and sites, you can choose the topic and produce your unique content on your own.
If you find it difficult to create fresh content, you can utilize upwork.com and other freelance content websites to get the work done.
ok, let us start,
Use Buzzsumo.com
Buzzsumo.com is a website where you can find the analysis report of the performances of content topics.
Buzsumo.com provides the details of how well a topic is performing overall.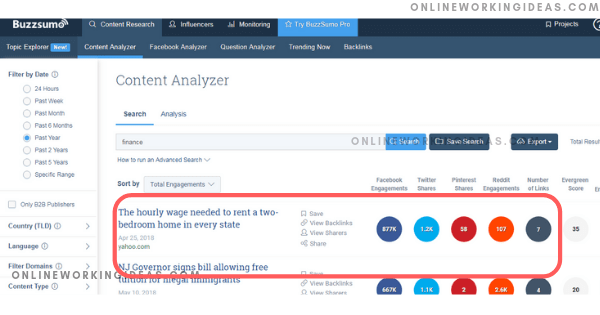 You can create an account in buzzsumo.com and search for the niche you need topics to create new blog posts.
After the search, immediately you are blown up with the results of well-performing topics and with more number of shares.
You can also find the details like the total number of twitter shares, facebook engagements, Pinterest shares, evergreen score etc., by date and year.
I choose the topic based on the evergreen score so that it performs well for more years.
By analyzing the results you can easily find and choose the best well-performing topics on the niche to create your own unique blog post.
Use Google Trends
Google provides us many numbers of useful tools for free.
Among that, "Google trends" is one of the effective and useful tools which can we use to find trending topics.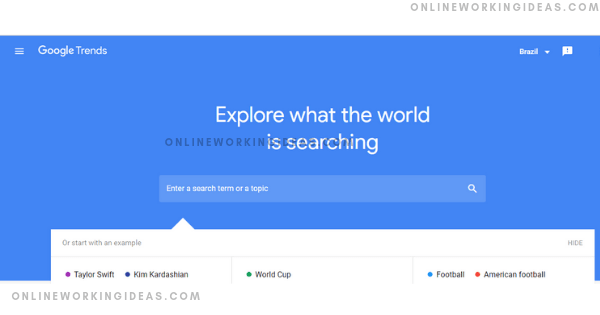 Search for Google trends in the Google search page, and open Google trends.
Choose your location to find the details for.
You can find the details like real-time trending topics, trending topics by year wise, most searchable terms etc., for the selected location.
Taking it as a reference you can come up with new blog post ideas to create new contents around the topic.
Use Google Suggestions
You can also use Google suggestions to find the most searchable topics in your niche.
Open Google and search for the specific keyword in your niche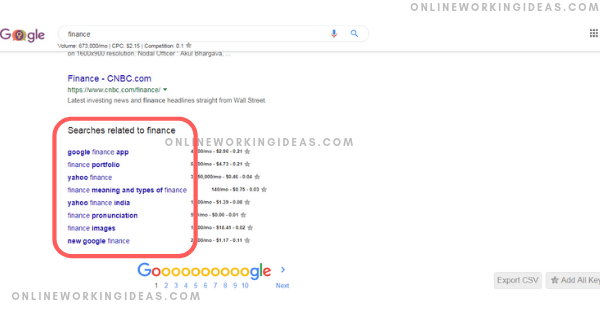 At the bottom of the result page, you can find the Google suggestions in the name of "search related to the keyword"
Those suggestions are the topics that most of the peoples searching for in google on a specified niche.
You can choose those topics and form a new blog post around it.
Use Answer the public
answerthepublic.com is a search query data visualization tool.
It fetches and provides you with the google and bing keyword suggestions.
Open answerthepublic.com and search for the niche you find topics for
Immediately you are provided with more number of suggestions related to your search term.
For example, I searched for the term "save money" and I got the results as below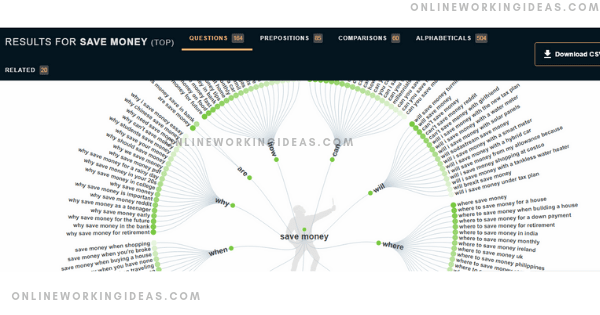 Like this, we can utilize answerthepublic.com to create new blog post ideas.
But, I suggest installing "Keyword everywhere" chrome extension in your system before performing the search.
"Keyword everywhere" tool provides you the total number of searches for specific keywords.
Use Quora.com
Quora.com is one of the question and answer websites.
In Quora, people ask for the question and get it answered with solutions and suggestions.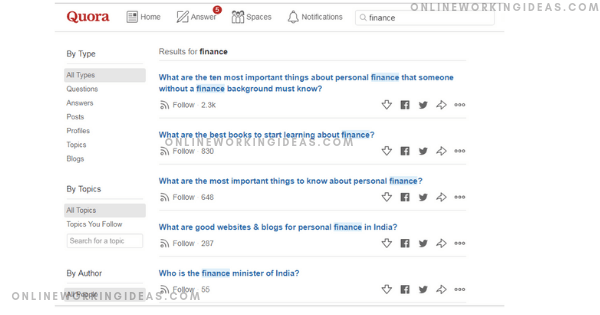 You can use Quora to find the new blog post ideas to create content.
Open quora.com and search for the keyword of your niche.
The result page will show the queries which are asked on the same keyword of your niche.
Usually, the questions which have more followers and answers means it is performing well.
So, based on that, choose a topic to create your unique content on the query.
Google Keyword Planner
Apart from the Google trends and Google suggestions, Google also provides us one more valuable tool known as "Google Keyword Planner"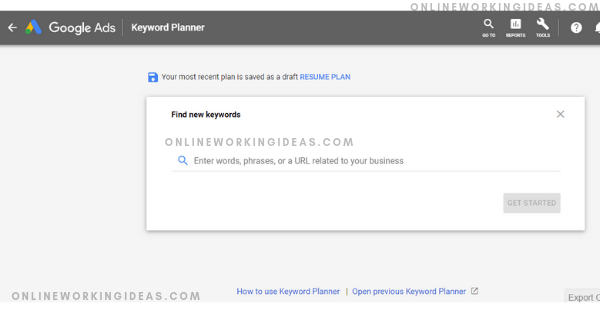 For accessing the tool, you need to create an account in google and sign in to create an ad
After free signup, in the tools menu, you can find the tool, "Keyword planner"
With the help of the tool, you can find and analyze the most searchable terms and topics on the specified niche.
You can also search for the data on a short tail or longtail keywords on a specific location.
Ask the visitors
One of the easiest ways is, just asking the visitors of your blog.
You can ask the visitors to comment on the topics on which you can provide the content.
Based on the comment, you can select the topic which most of the visitors asked to write a blog post.
But it won't work for new bloggers since they don't have much visitors initially. So, new bloggers can use some other strategy mentioned in this post.
New bloggers can use Google and Buzzsumo to find hot topics to write a blog post.
Review old posts
You can also review the old posts which need some changes and updations to present to the current world.
Keeping that in mind, you can alter and change the old posts to suit it for current visitors.
There might be posts on your blog which requires updating to current trends.
So, search for it and update the older posts to gain new visitors.
You can also add an update to the year to gain more visitors to the blog posts.
Other references
Tools like ahref, semrush, uber suggest etc are available to gather the well-performing keywords and topics of a website.
You can use free tools like uber suggest to get the well-performing topics of other websites on your niche.
Taking it as a reference, you can create unique content around the same topic.
Wrapping up
So, these are some of the simple and free methods to find the new blog posts ideas to write on your website.
You can find the topics from these methods, but the content you produce on the topic should be unique.
You can visit my other post, on how to create content around a topic here.
---
Now It's Your Turn! And now I'd like to hear from you
What do you think about the post? Did you find my information useful?
Or maybe you have a query about something you read from this post.
Let me know by leaving a comment below right now.