Know, some of the best secret shopper jobs to make money in 2021.
[thrive_drop_caps color='blue' style='2′]If you are a shopping lover then you are gonna love this job.[/thrive_drop_caps]
Let'us discuss some of the best secret shopper jobs in 2020.
There are plenty of secret shopper jobs available online, but all are not same. Some companies pay well and best among them
So, in this post lets see some of the best mystery shoppers jobs in 2020.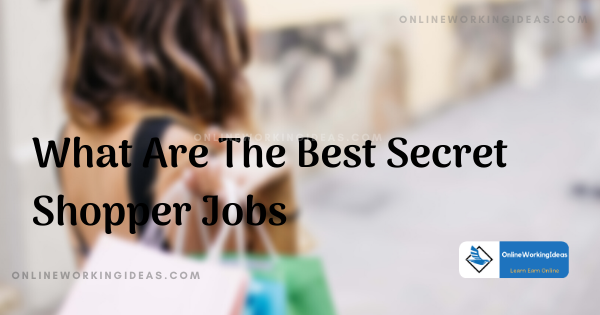 What Are The Best Secret Shopper Jobs in 2020
What is Secret shopping or mystery shopping ?
So, what exactly secret shoppers do?
You are asked to visit a shop, ask some questions and share your opinion with the sender on how they treated you etc.,
Sometimes you may need not to visit the shop, just call them and ask some questions, and share your feedback with the sender.
So, the job of a secret shopper is to make business understand what is working and what is not working.
And to find the painful areas and implement new process to rectify.
Actually you are being paid to assess the certain process that the company want to measure. Then the company pay you for your valuable feedback.
Secret shoppers job
For example, you could be asked to visit a store and find what their service is like.
You can also note down how long it takes to someone to acknowledge your presence.
If you find that staffs are snobby and don't acknowledge you, then that is the pain area that the company needs to improve.
You will be get paid to provide your honest feedback to the company and to develop further.
From your feedback the owners of the company or executive of the company will find the painful areas and take action to improve.
Ok! Lets see some of the best secret shopper jobs in 2019.
Marketforce is an award winning company and one of the best companies in secret shoppers category.
To join as a secret shopper in market force you should be 18 years old and finished your high-school diploma.
They cover retail stores, grocery, restaurant, hospitality, gas station, movie theatres, banks and financials etc.,
If you are interested in telephonic secret shopping, then arc consulting is a great place to start.
The job is like to act as a customer and call certain businesses, provide your honest feedback to them of the experience you had over the phone.
They have nearly 30 years of experience in this field. And they provide many jobs in mystery shopping field.
They are serving biggest companies including fortune and top 500 companies in the world.
Bestmark clients includes retail, restaurant, theatres, banks, casinos etc.,
Confero contains most of the work are in-store, but they too have telephonic mystery shopping.
New jobs are uploaded everyday and always there will be a load of new jobs daily.
Once you accept a mystery shopping in pinnacle, you should have to complete it before 12 hours.
They update their job board daily. They will grade your output with accuracy and details you provide.
You will be paid in between $4 to $75, based on your gig.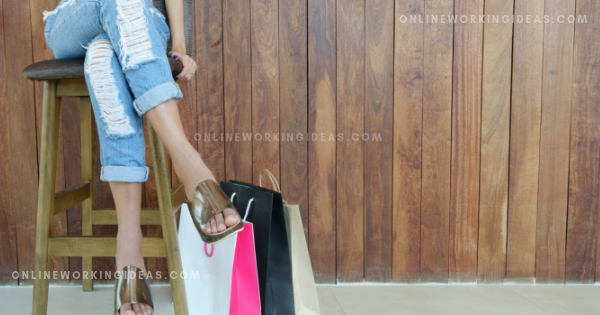 This is more of a virtual shopping company. Mostly you will be doing jobs in online.
You will be paid between $12 to $25 for doing tasks.
The jobs are like taking surveys, participating in business analysis and testing out websites.
Another legitimate telephone mystery company is callcentre qa.
You will be get paid for small tasks of $5
It is one of the popular company since all of its process are open.
So, these are some of the best websites
Now It's Your Turn
And now I'd like to hear from you,
What do you think about the post? Did you find my information useful?
Or maybe you have a query about something you read from this post.
let me know by leaving a comment below right now.