Learn some of the top and best list of Online Jobs For College Students
[thrive_drop_caps color='blue' style='2′]Finding an online jobs for college students is not easy, but if you found one, it will be more helpful to decide your future career.[/thrive_drop_caps]
If you are student and searching for any online job, this post will help you to find one.
Working as part time can be in two types of categories. One as a part-time employee or as a contract worker.
Both these categories as their own pros and cons.
Before getting in to the job, you have to decide whether you are going to join as an employee or in contract for a project.
Because this decision will save you time and you can concentrate on your studies.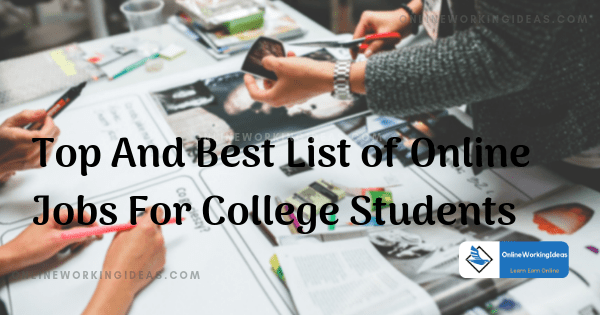 Top And Best List of Online Jobs For College Students
Earn as – Virtual Assistants
Virtual assistants works provide a administrative services.
When actual administrator can able to afford time to care of their office administration, you can join as a virtual assistant.
As a virtual assistant, you join and take care of office works like email writing and follow up, handling phone calls, invoicing, paying bills, etc.,
Your work depends upon the office you join, but virtual assistants should be familiar with communication skill and should be able to do multi tasking.
Earn as – Virtual Data Entry
Remote virtual data entry is an another kind of work for college students.
But you should be careful with the online scams before applying to these kinds of jobs.
You should be familiar with written and typing skills for this kind of work.
Before applying you should confirm the legitimacy of the company
Earn as – Part-Time Project Managers
For part time project managers, you should be familiar with written, coordinating and communication skills.
Other skills like time management, interpersonal skill are also required.
You should have the ability to coordinate with other persons in different departments to complete the task.
Earn by – Virtual Internships
This is an amazing way to gain and improve skills in your career field of interest.
You can gain experience in your selected field and bold your resume and will be helpful for the employment.
A growing number of employers are hiring virtual interns to work outside of a traditional office setting.
Airtasker:
It is a trusted community platform that connects people who need to outsource tasks and find local services, with people who are looking to earn money and ready to work.
There are a range of tasks available on Airtasker from tasks around the home like deliveries, cleaning, gardening and handyman work to tasks for businesses like office admin, promotional work or computer & IT support.
There also a range of creative tasks like photography, graphic design and website & blog support which can help you earn money online.
You can check out the directory here https://www.airtasker.com/jobs
Microjobs are tiny tasks, gigs or jobs that pay small amounts like $5 or $10.
This types of jobs wont make you rich, they are useful for some extra cash in your pocket until you get a long-term permanent job.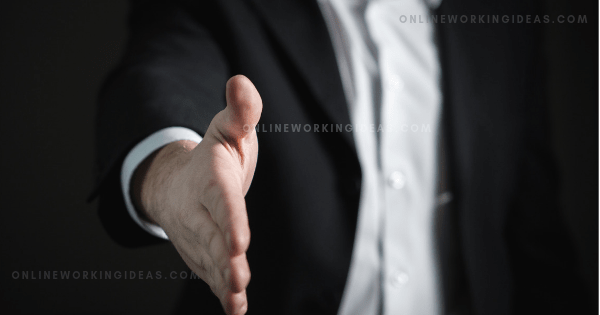 Do enough of them, and your earnings will add up.
Other Job Titles and Descriptions
Huge companies are looking for younger people who can understand social media and to manage their social accounts.
If you're constantly connected and look for job opportunities, you may be able to turn some of that time into a paycheck.
If you're a brilliant student with a high GPA, consider tutoring students in the subject areas in which you excel.
Now a days, you can earn also tutoring English to other language students.
You may be able to find a job on campus, in addition to working online. Here are some online tutoring jobs to explore
Lot of job opportunities are available, if you improve your writing skills.
It could be for a website related to your subject matter, a informative blog, or a site about college and personal life.
You need to find and avoid the online writing scams available on this topic.
College
On
line
Resource Manager:
Sometimes your college or other colleges need online resources to manage their web contents.
You need to search for those colleges and you can provide your service.
If you are familiar with content creation and management, you can get job on it. Check out campus job listings to see what's available.
Online Instructor:
There are many opportunities available to teach English online to local and international students and professionals seeking to acquire English language skills.
There are online tutor jobs for especially teaching English to Chinese students.
Your responsibility will be like tutoring English to students and make them to acquire desired grade on English.
Call Center Agent – Virtual:
If you have good communication skill, writing and multitasking ability you can well suitable for these kind of works.
Some of the positions available include customer service, telemarketing, reservations, appointment scheduling, and sales.
Website Tester:
Testers are available online to test the website and to provide feedback to rectify.
Your responsibility includes checking websites for bugs and functionality and other issues.
For example, the site User-testing pays $10 for every site you check.
Technical Support Representative:
Most of the companies hire staffs for their customer support. These companies hire people for their telecommuting jobs.
If you are familiar with basic English and product knowledge, this type of job suits you well.
The below video explains some of the best online jobs for college students.
So those are the thoughts on earning online. if you have any different ideas on it, I suggest you share and comment below.
Now It's Your Turn
And now I'd like to hear from you,
What do you think about the post? Did you find my information useful?
Or maybe you have a query about something you read from this post.
let me know by leaving a comment below right now.